Tuesday, December 4th, 2007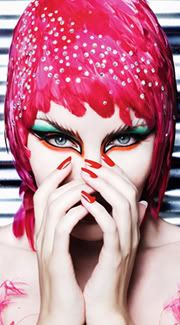 i was supposed to meet kylie on the night the X launched, but i didnt go, all because those perverted whores at virgin paris, banyak sgt smpi tak sanggup nak beratur panjang. so the next day after class, i hurried to virgin to get the first copy on the day it was launched! and o em gee! we LOVE it! like go away britney, kylie's in town! i can totally imagine all her songs(in X) during the concert! it's concertable! we love the speakerphone, sensitized, wow, no more rain, ripping up the disco, we REALLY love it! u should buy the record ASAP. oh and i bought her 2008 calendar. tak de kerja la kan beli bende gedik tu, usung sana sini bende besar tuh! shameless!
her 2008 X tour is set to debut at paris bercy and im sure the tickets will sold out in a matter of time(to be exact approx 2 hours or less dah habis dah), but wait, it's not open yet, the ticket site will open tomorrow, so im hoping tonight at 12.01am, i can get a ticket or two. i have to have one, it's so wrong not to have it. i should die if i didnt get it.