Monday, January 29th, 2007
our Queen has been invited to 'work it' on the Grammy red carpet this 11 February! yes darlings, its a great deal!! u know, walking on the red carpet is just too chic to be true, but this time, the Queen herself will make it happen! Dressed in Bernard, who knows she might gonna shake the LA photogs! and this is huge chicklets! we wish u good luck n happy fabulous red carpet!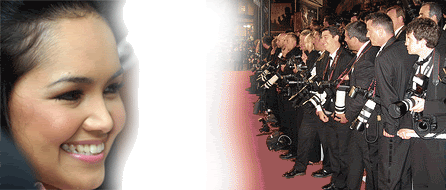 we will keep this matter updated!