omg dah lama x update blog!! its been a hectic week, class from 8am to 8pm - everyday! huhu, yes people, it's J-3 from siti's big appearance at grammy red carpet, n here are the updates:
the dress is kebaya with a modern touch
designed by datuk bernard chandran
kebaya will be in black n white color
the material is from chanel fabric range
she will wear the most luxurious set from chopard
as a fan, we would like to give some ideas on her dress.
for shoes, use jimmy choo, that's the official award shoes
black n white is very couture, put some accessories
perhaps, dont put on too much makeups, let ur hair down
sementara tu meh kita mix n match.
Hairdo

Mekap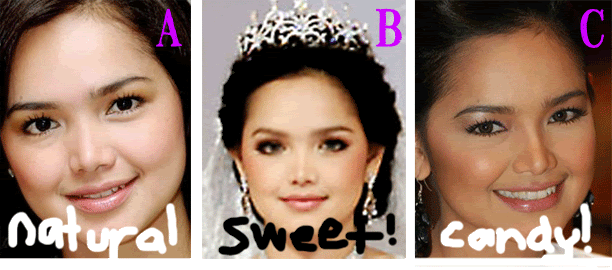 Dress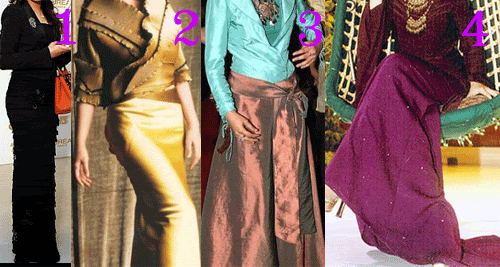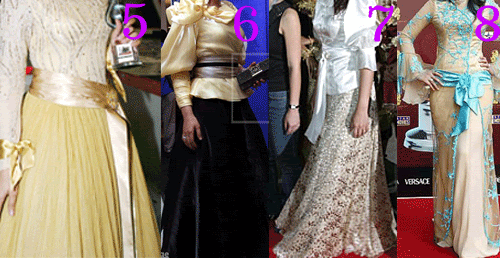 pilih la mana yg seswaiii, yg baju tu sah2 la siti pnah pakai kan, tapi amek konsep je ok!
pilihan aku: 2 B 7