ok, tomorrow is the day. hari terakhir bekerja sebagai pembantu technicien maintenance (en programmation). its been 10 weeks and to be honest, masa cpt berlalu!
so, my boss told me en partant td, katanya selalu kalau stagiaire abis stage, diorg buat minum2, so awak? gituh soalan beliau. terkaput2 aku menjawab nye(haha). but since muslim x bleh beli wine or arak(its their culture kot kasi wine as a gift), so aku pon bertindak la spt typical msian, membeli pen sebagai hadiah. ha ha ha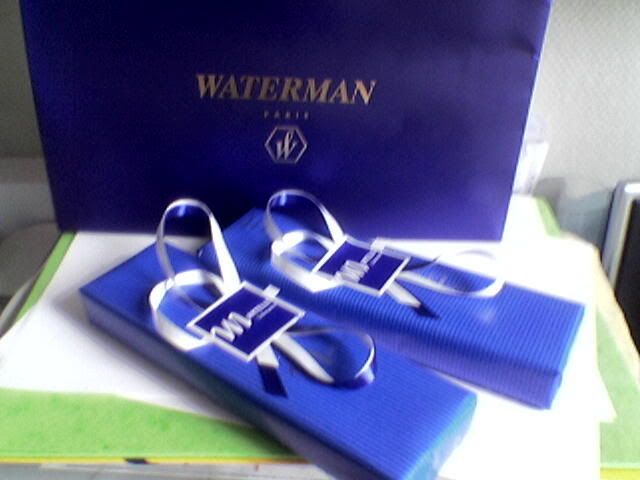 hey, this is bukan sebarang pen ok! sebiji pen berharga 27 euros n 37 euros! damnit! mahal nak mamfussss! berjenama waterman, yg tak pernah haku dengar, whatever it is, yg penting aku dah beli hadiah, esok aku buat dekkk je la, koser nak minum2 or celebrate2. merasalah!
but before buying those pens, i went to fnac, kengkunun nye nak beli la camera baru kan, so once there, haku terkebil2 tgk cameras, they all sooo good! byk sgt pilihan, but the thing is, i dont know the quality of the pic taken by them!! i dont wanna waste my money to buy something inutile(mcm camera aku dulu). so right now im reviewing all the cameras, and hopefully boleh beli either esok or sabtu, or next week.