Calmille ask me to make a post about a stylist, so here we go. Basically, i'm 'acting' like a stylist, mix matching the designs and accessories, just for fun(like dressing a barbie doll)! Ok, this first pick is:


ensemble by tommy hilfiger+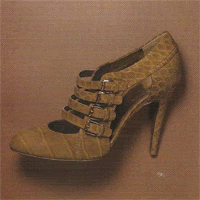 ankle boots by sergio rossi
+

body belt by roberto cavalli
+

hand purse by burberry prorsum
and i dont think we really need necklaces or whatsoever, that'll be too much though.